Concept Design for Electric Sports Cars
Lampo2 and Lampo3 are electric sports cars developed by the swiss company Protoscar, designed by Thomas Clever

Key sketches of the two clean car projects appear when you hover over them.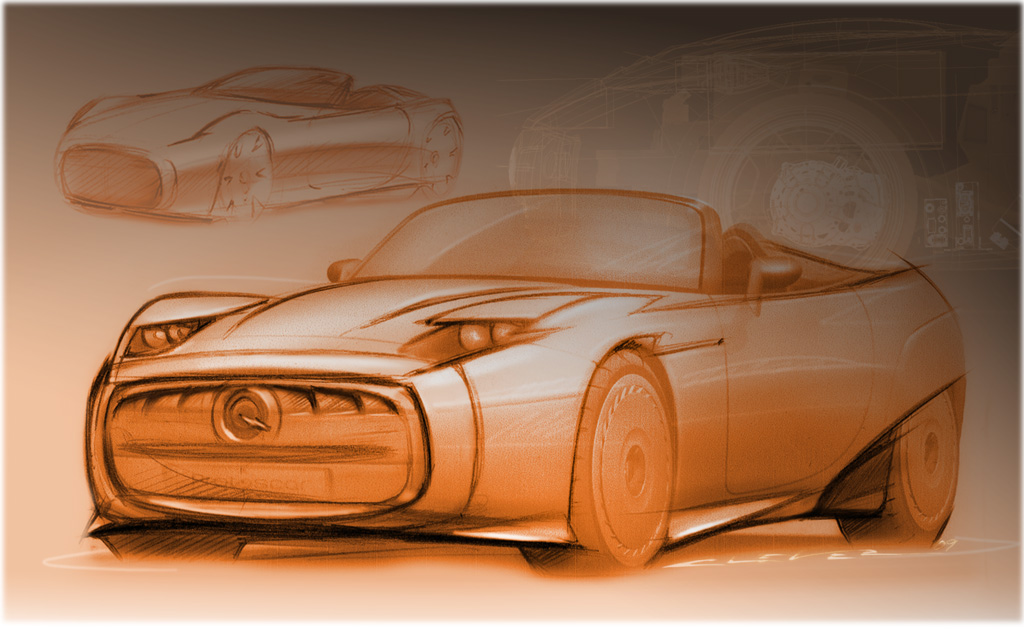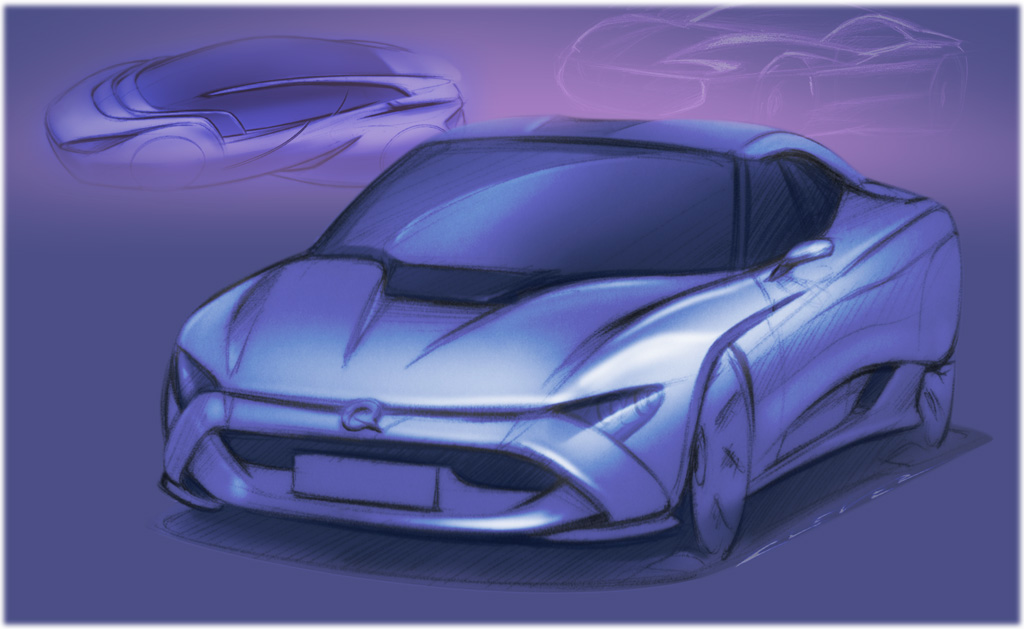 The Lampo2 (here a digital rendering) is the more potent, further developed successor to the Lampo1 with the design and digital form development by Thomas Clever.
In contrast to the deliberately aggressive shape of the roadster, the aerodynamically stretched, graceful Lampo3 Coupé is even equipped with 3 powerful electric motors, thus demonstrating the possible particularly high driving performance of its clean drive already in 2011.

The two electric concept sports cars have already demonstrated their capabilities at numerous rallies, symposia and other events.
Last Update 12.01.2023