KeyShot, presenting products impressively
Show how customizable your product range is with rendered images on your website!

Your color sample form could look like this. You can put together your favorite configurations: here the virtual representation of a set useful for many applications, for example to compare and combine individualized paint and materials for exclusive products such as automobiles or furnitures.
KeyShot enables the designer to visualise, animate and configure products at the highest level quickly and cost-effectively (without a photo studio)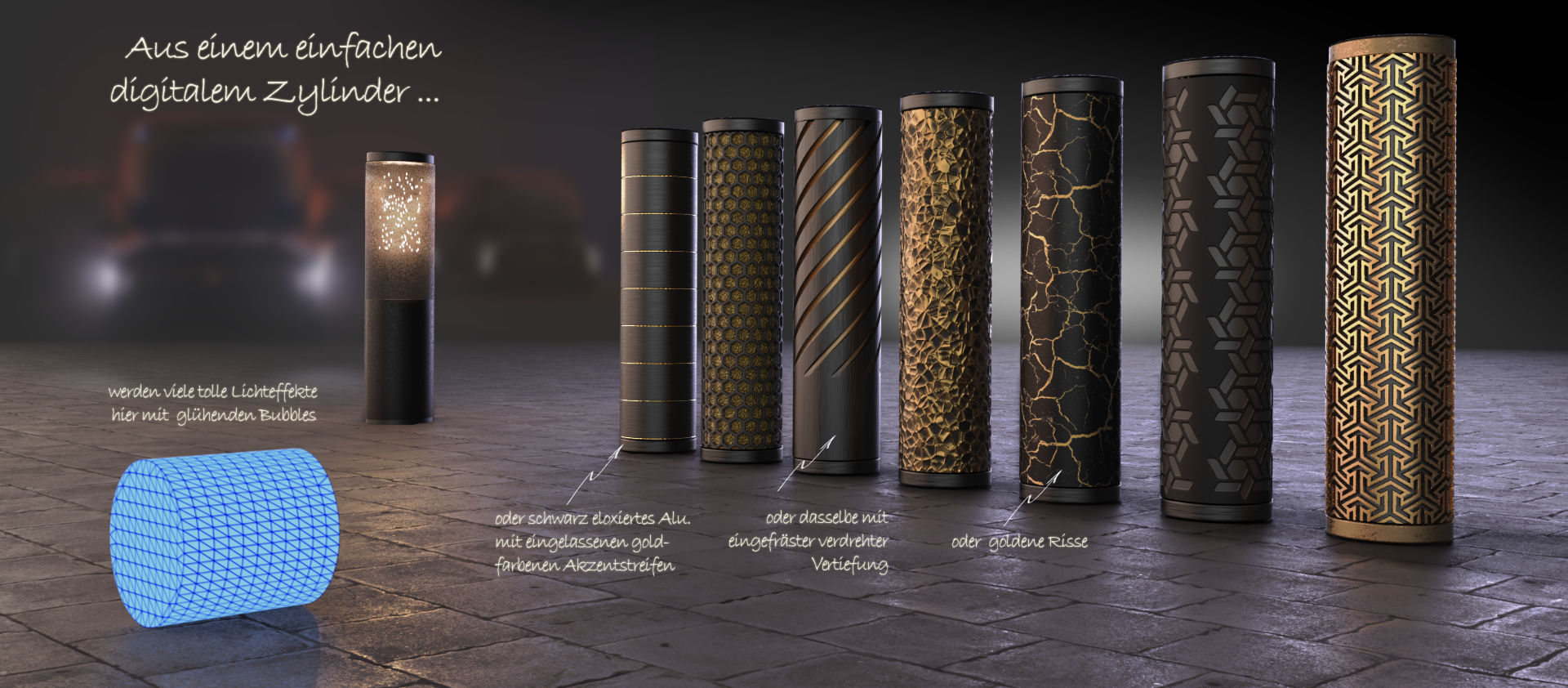 It is not always possible to photograph the new product adequately, especially difficult in all its variations.
With the visualisation program KeyShot, Thomas Clever digitally puts even (as yet) non-existent products in a perfectly emphasised light.
Last Update 12.01.2023