Car design in a class of its own

Car Design by Thomas Clever - a first overview for the years from 1989 to 2011

Above all, Thomas Clever designed concept cars, most of which were actually presented and street legal, such as the Rinspeeds and Protoscar vehicles.
In addition, there are many so-called advance developments, especially in the first years up to 2001, and many unpublished proposals for OEMs such as Opel and GM.
---
A new Icon: The Electric-Roadster
An electric Car with Character
A worthy contemporary successor to the roadster icons Hebmüller Cabrio and Porsche Speedster

On the configurator page, you can customize the look of the small sports car design with additional colors, rims and even alternative taillights ...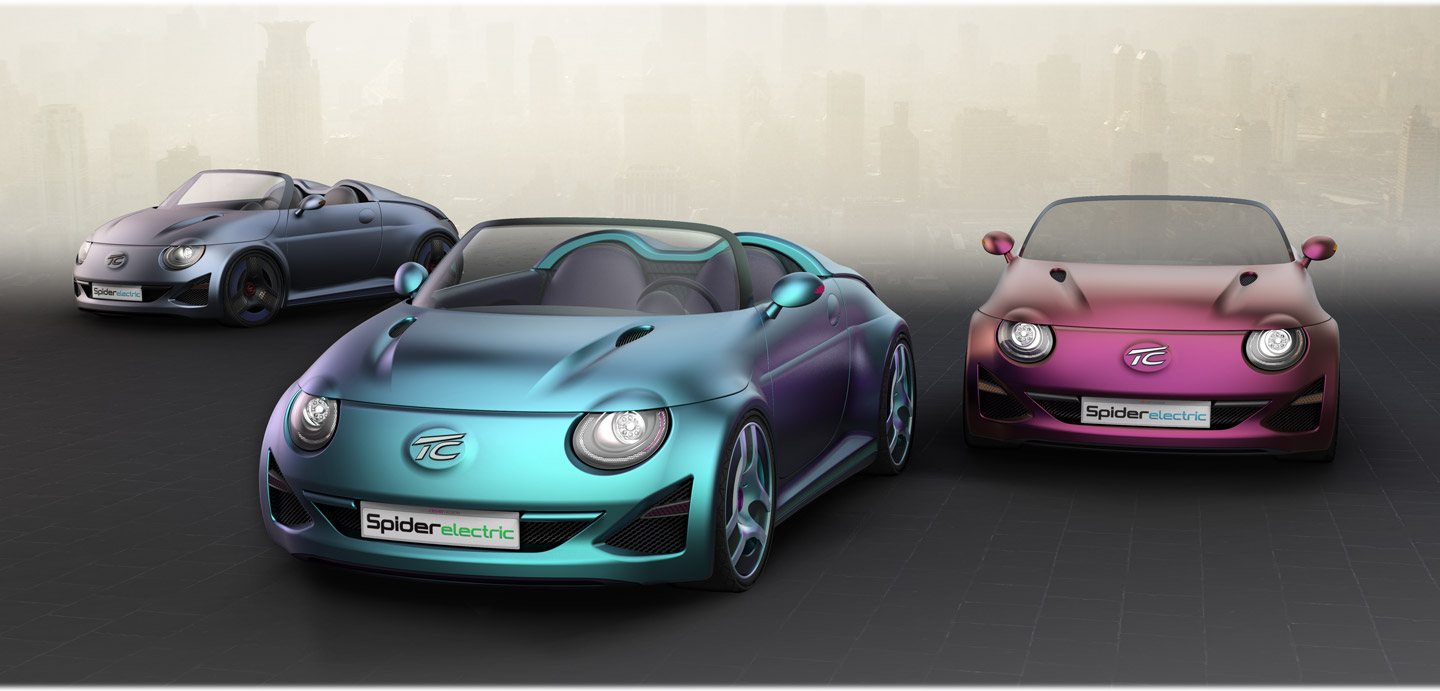 Special paintwork that looks like an anodized metal surface for the recyclable body.
Last Update 12.01.2023